I should stop spelling stuff wrong. Anyhow, here's my latest project. I've created a Student Initiative, which is where I come up with an issue and have the students vote on it. To get it on the ballot, which is this coming 18th and 19th, I had to collect a hundred signatures first, so I did that yesterday and Friday. I'm going to an open forum tonight to defend my position against potential detractors. What's my issue, then? I want to repeal the shoe requirement in the dining hall. What else would it be? As I was collecting signatures, I found that people had more hangups about this than I would have expected. Mostly it's just been "Wait, that's unsanitary" (it's not, at all) or "There's a law" (there definitely isn't).
The weather is excellent here. Today we've got a big snowstorm moving through, leaving us 5 to 7 inches of snow on top of the 6 or 8 we already had. At this rate, I'll have all sorts of snow for the giant snow sculpture I'm planning. Last night I had to get out of the dorm room, so I went biking. This was at about 0100, which coincidentally was when the campus pub, Lyle's, closed after its first night of business. And, coincidentally, there was a bit of rain coming down and freezing onto the ground. So these little groups of drunk people were floating around on ice-coated campus. It made them delightfully unstable. I never saw anyone fall down, but many were evidently having trouble. For my part, I was on a bike, and discovered the ice the hard way. I thought it was slish, and took a sharp turn, and the bike bolted out from under me. I didn't get hurt, though. I just got informed. It was actually pretty amusing. After that I just kind of biked around the town. I had planned on biking north to the athletic fields, but the path leading to them hadn't been shoveled at all, so it was sleeping under five or six inches of snow. Not good for biking. Instead, I just cruised around town. It was quiet – go figure. I had to be careful of the ice, but I managed not to fall over any more. I did get some good fishtailing in.
I've been doing stuff with the newspaper here:
Here are some pictures I've taken.
A snowy Grinnell
An art exhibition we have in the art building's courtyard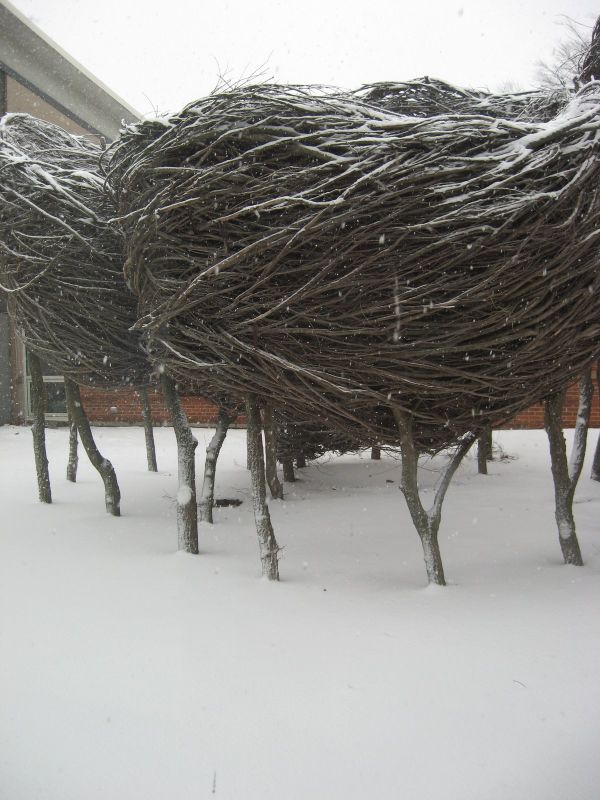 View from my window at night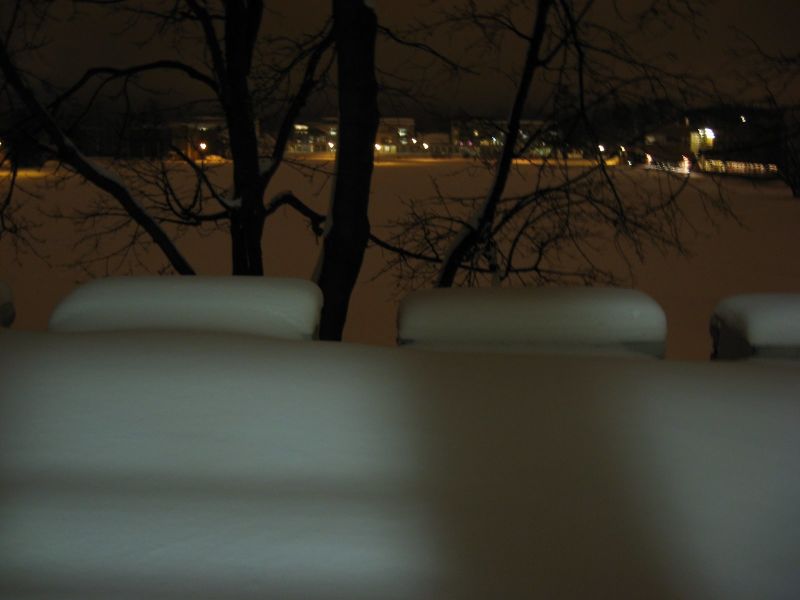 View from my window by day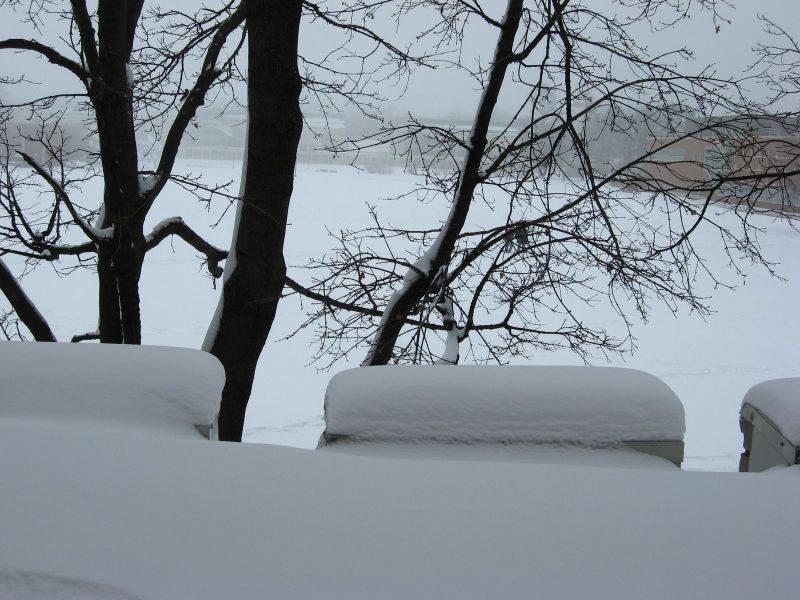 A train coming through the snow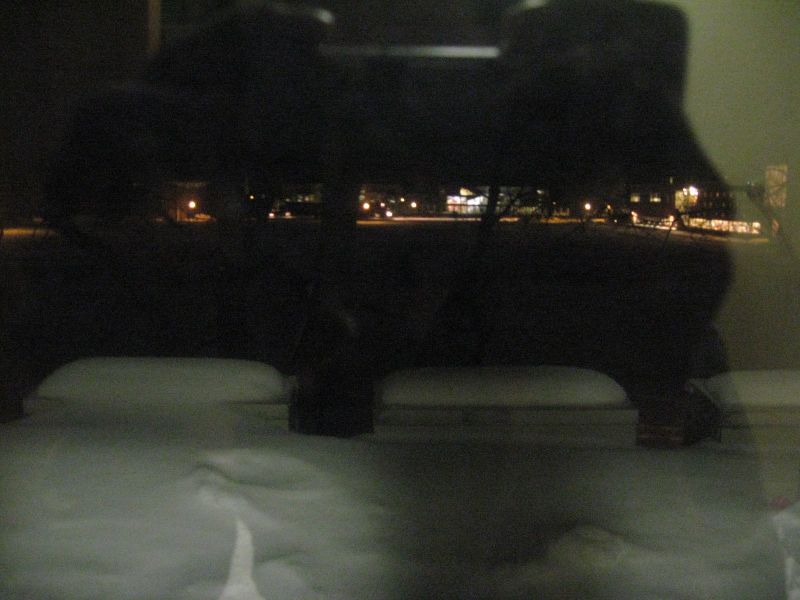 File under: college, fun in the cold, barefooting
---