Note: Pointless parts edited out during blog revamp, 2017.
Anyone still there? All right. Here's a month.
I got the job at Manito-wish—I'm not sure whether I ever put that up here. So, I'm leaving on the 31st, or thereabouts. Hopefully I can take a Greyhound and save everyone some money. However, the nearest Greyhound stop is 30 miles off, in Marenisco, Michigan. (Manito-wish is right up by the northern border. Marenisco is in the Upper Peninsula.) I don't know whether there's any sort of shuttle that brings people there from the Marenisco station on the proper day. I'm going to call tomorrow. If not, it might even be interesting to pack up muy bike in a bike box and ride those thirty miles. Shouldn't take more than two or three hours. Well, maybe more since I'd be carrying a backpack. I'm kind of thinking into the keyboard here. Let's move on.
All right, now I'm going to fill the rest of this with pictures.
---
These six are some pictures from just after a big storm blew through.
This is Mac Field.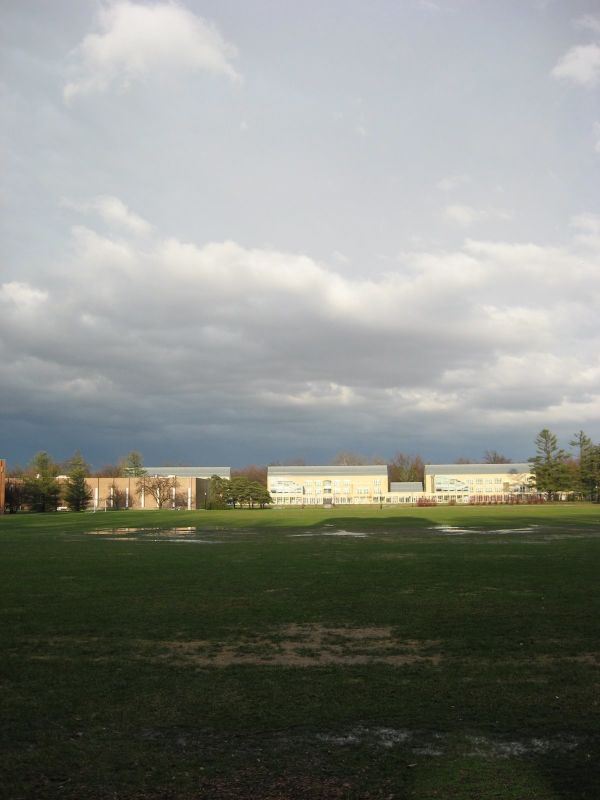 These are some trees we have on campus.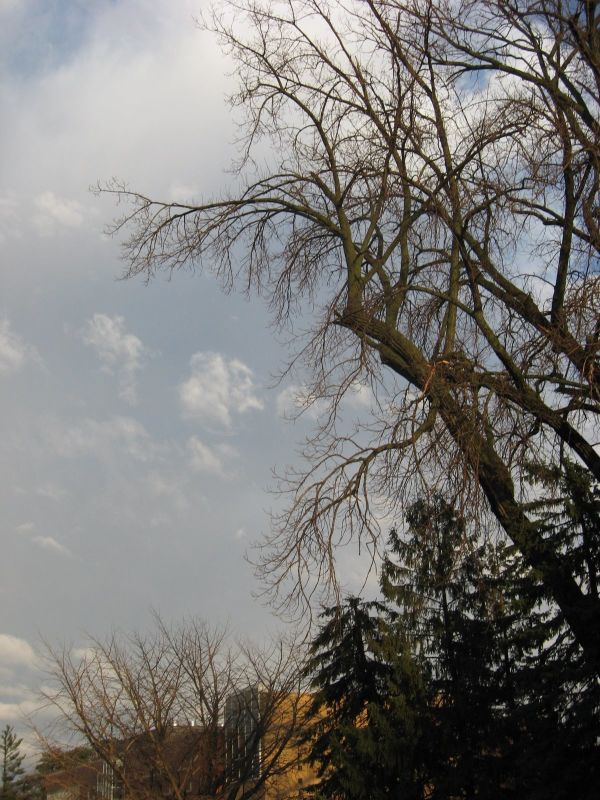 This is a train coming through the college.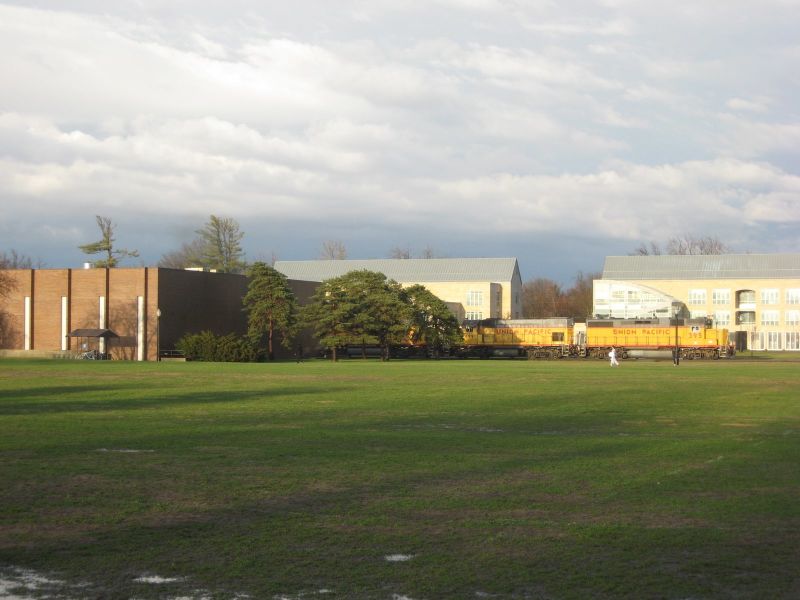 This is the student center—most of the stuff students need is centralized here.
The student center, and also East Campus. And a rainbow.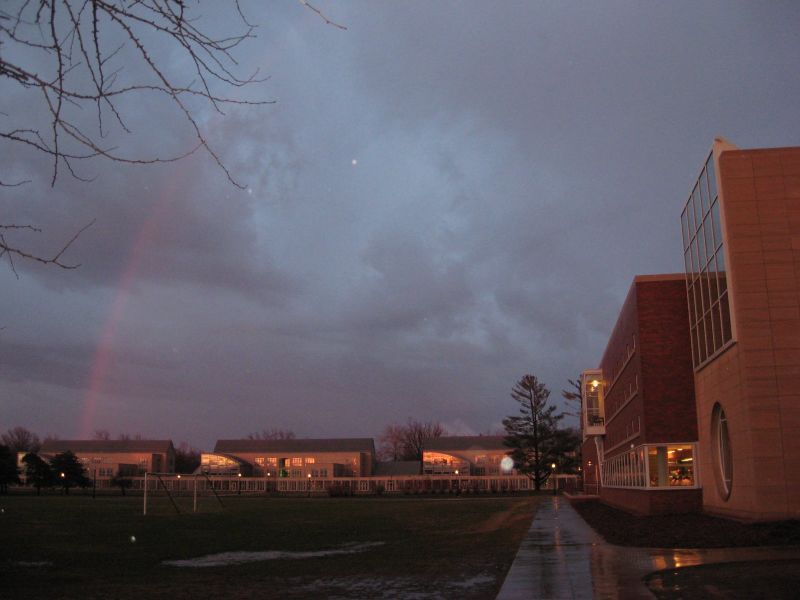 And, the student center plus that rainbow. The spots are water on my lens, I think.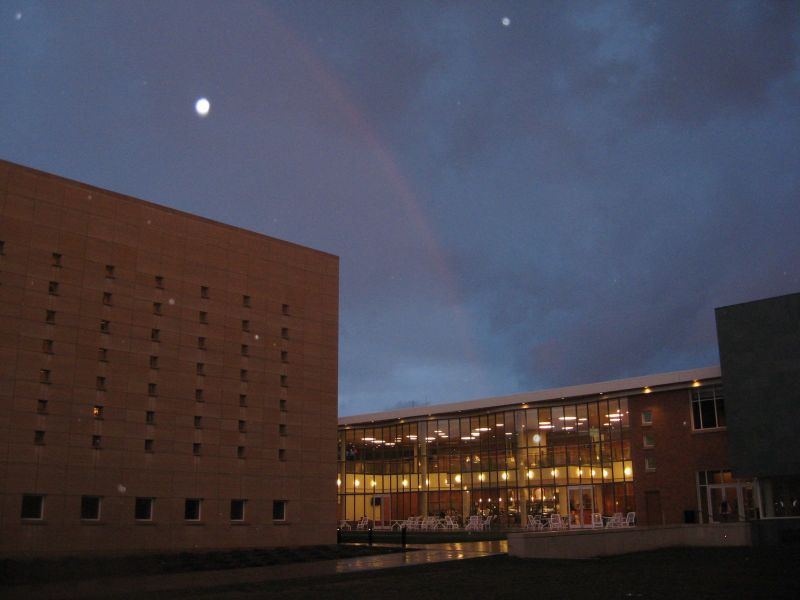 A controlled burn at CERA. The person is my manager there, Larissa Mottl.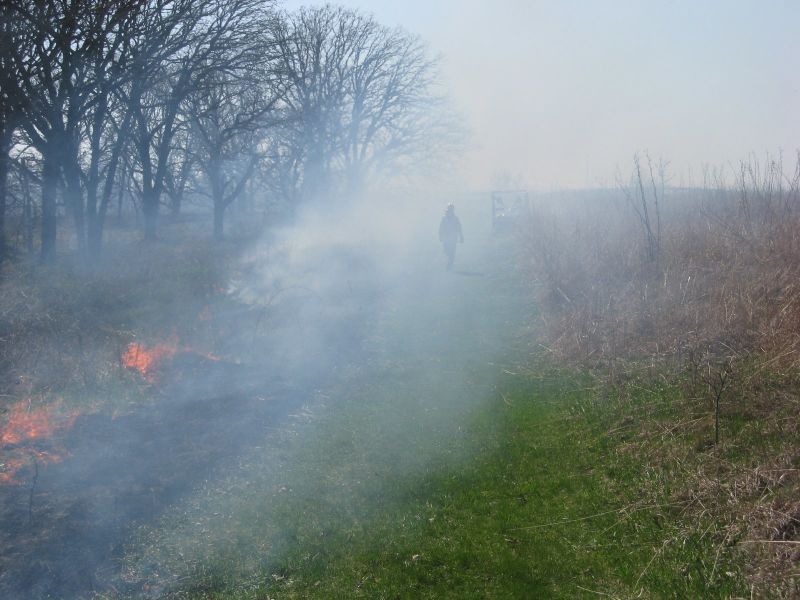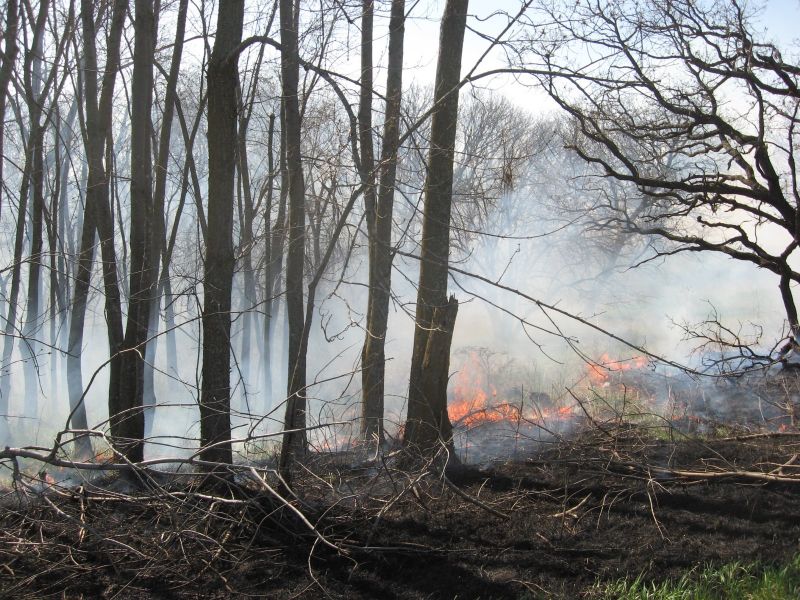 ---
These next six are the progression of the buds on the maples next to the loggia, as spring started. This is just as they were starting to appear.
Now, starting to expand.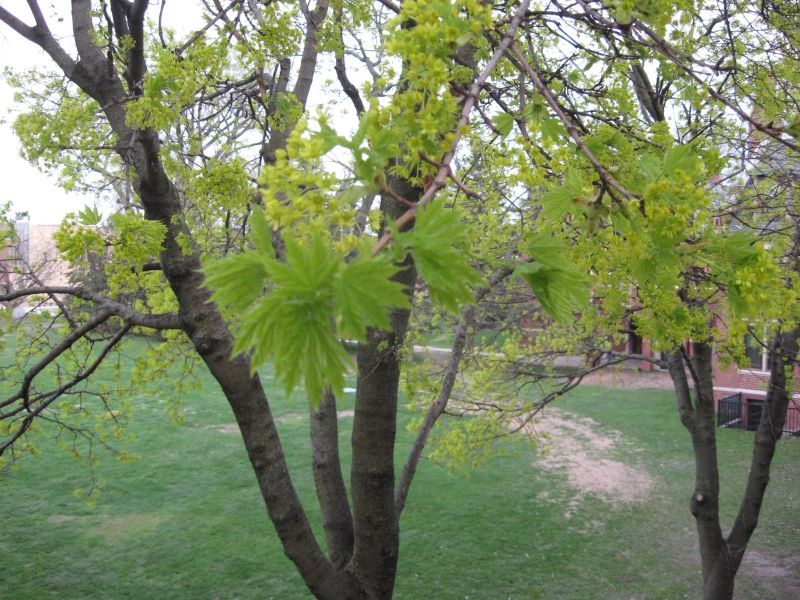 A little more,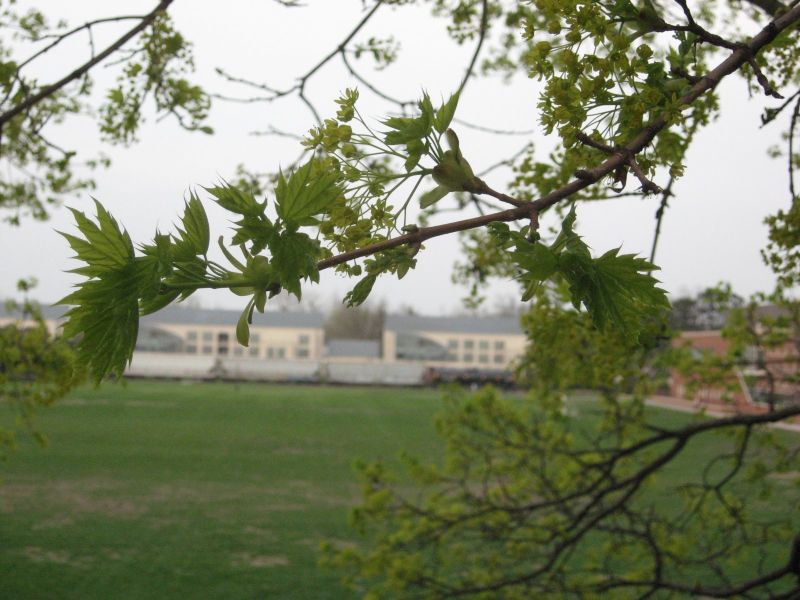 more,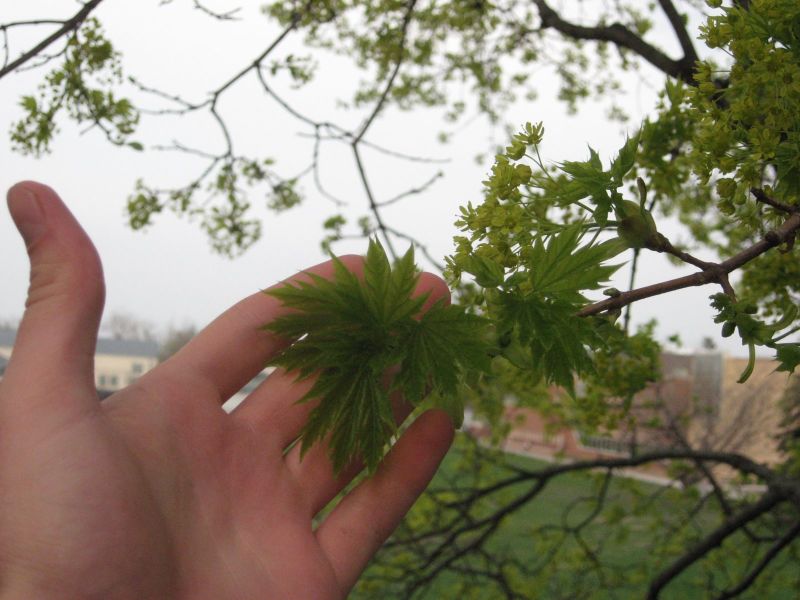 almost there,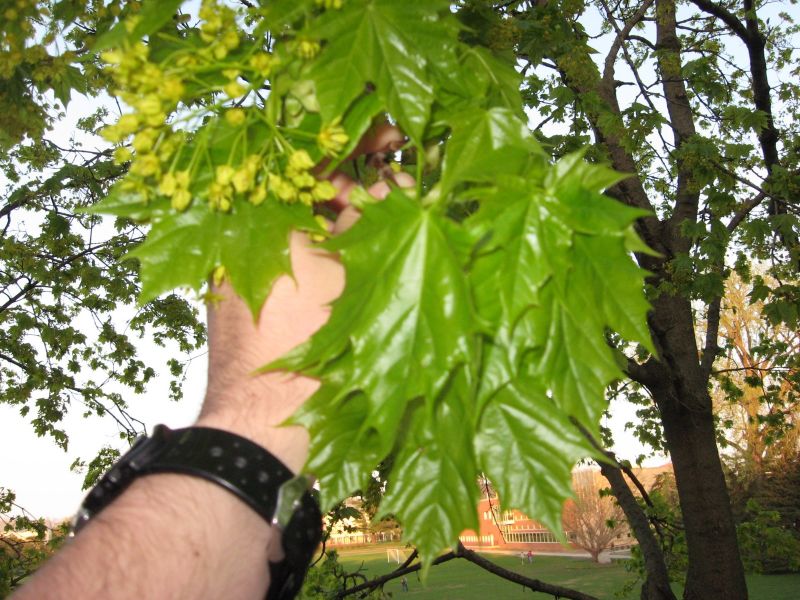 and there: the maple has accomplished spring.
---
Me, Jay, Eric, and Ben, respectively.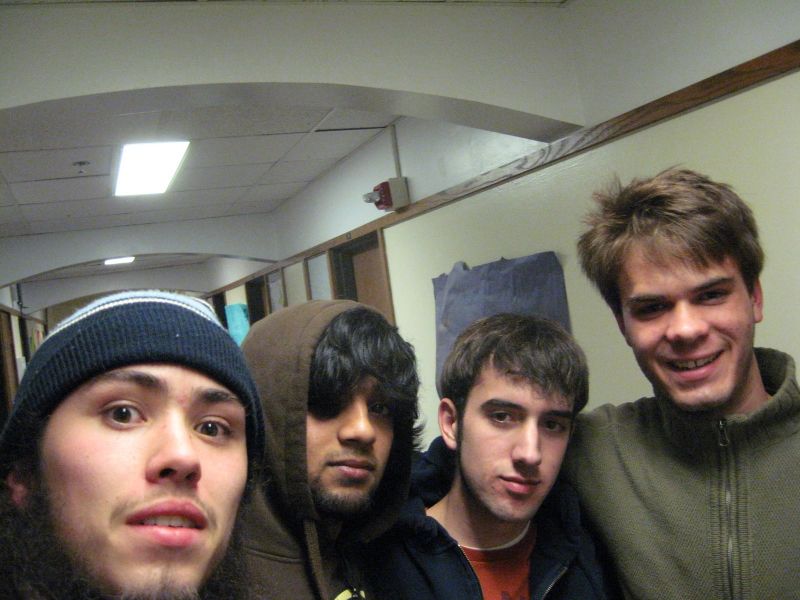 This was of questionable legality, so I will say no more about it.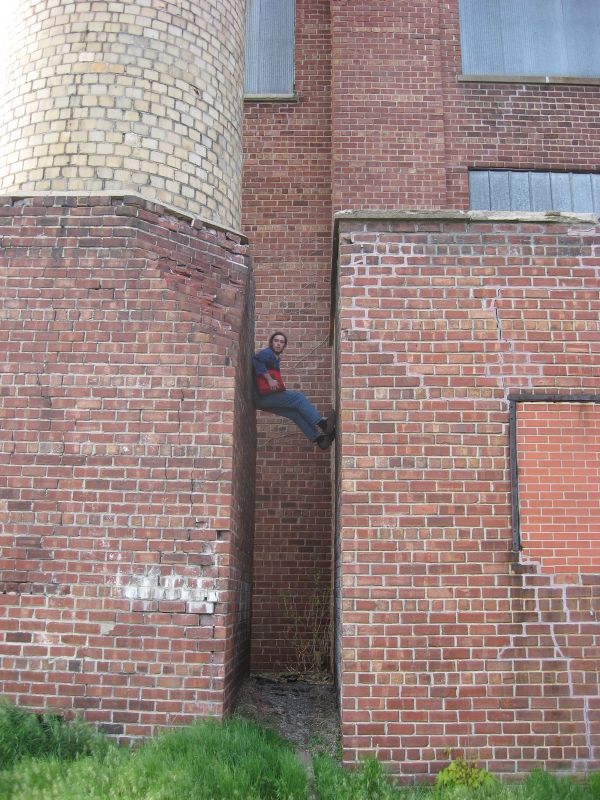 I didn't know we had Jack-in-the-pulpits on campus, but we do. This was near where we played some krokay.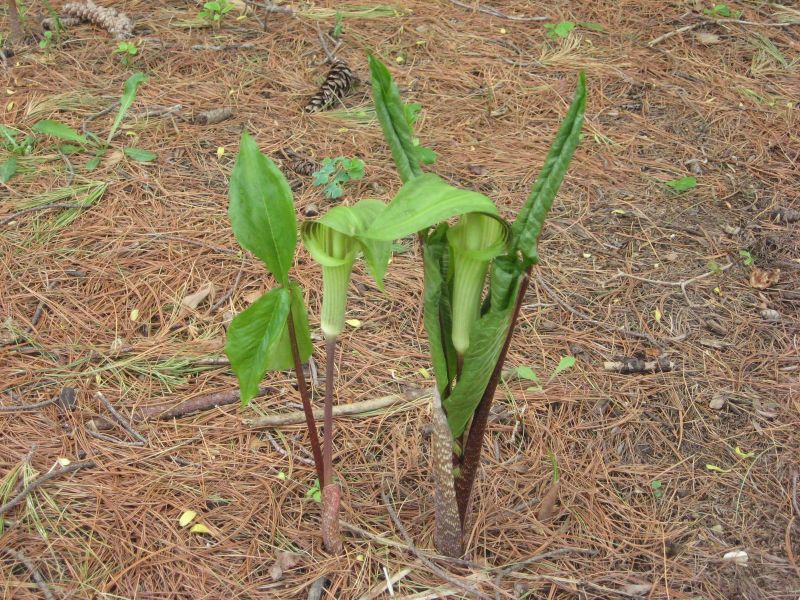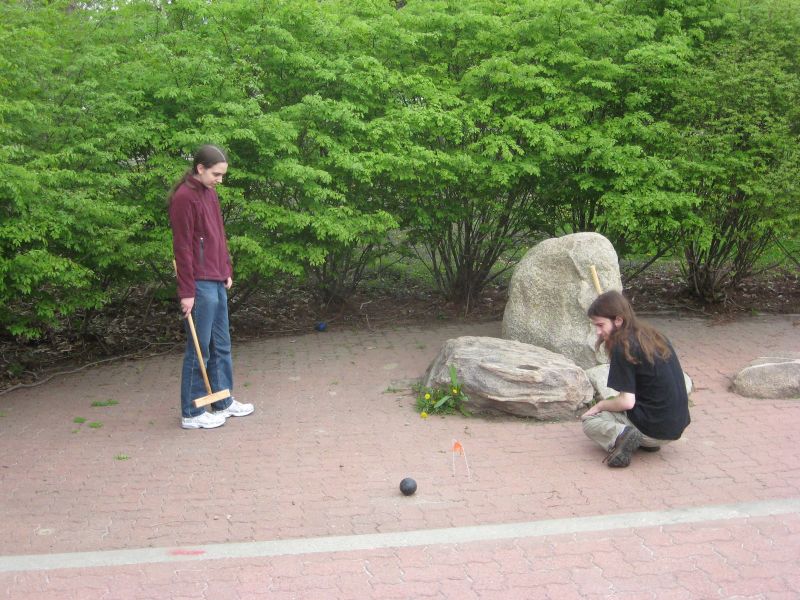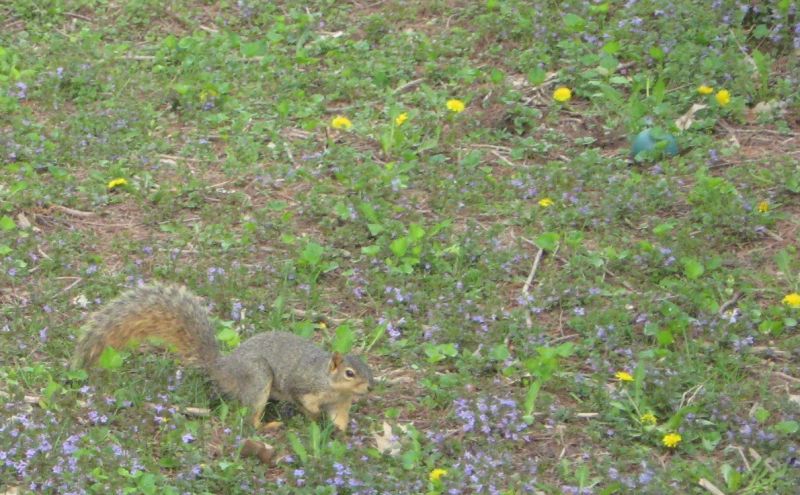 There are some really nice trees here. This one smelled great.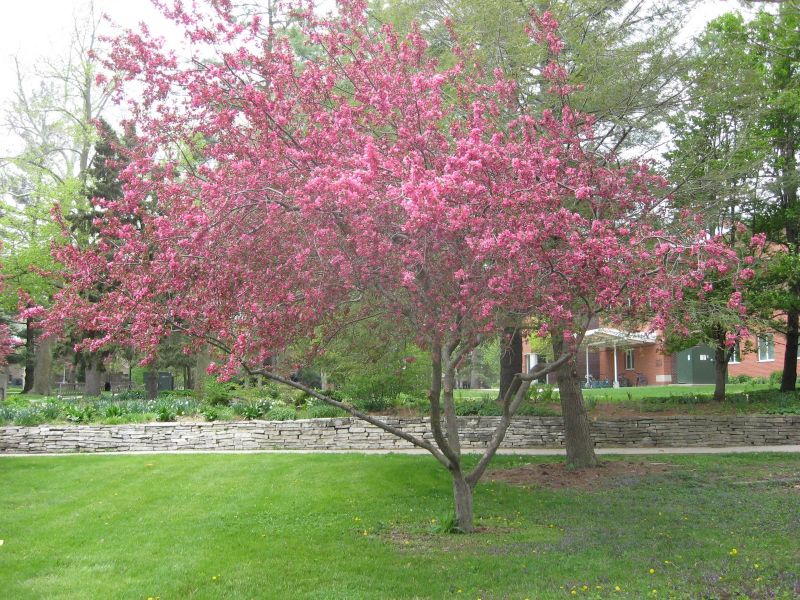 On the way home, Mom and I stopped at the Machine Shed.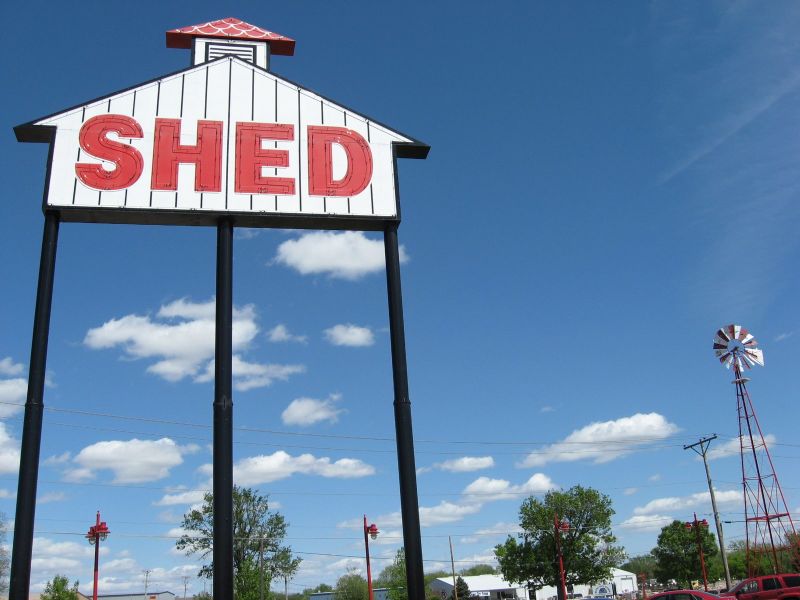 We saw a truck that had tipped. It was pretty cool.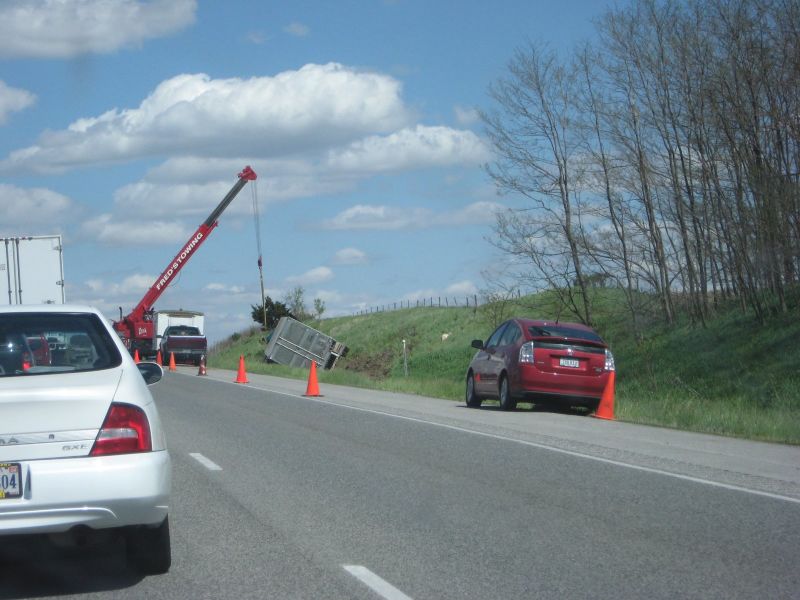 Here's a train that I raced. I won, but then I had to turn, and then I took a picture. It was by where I found a geocache.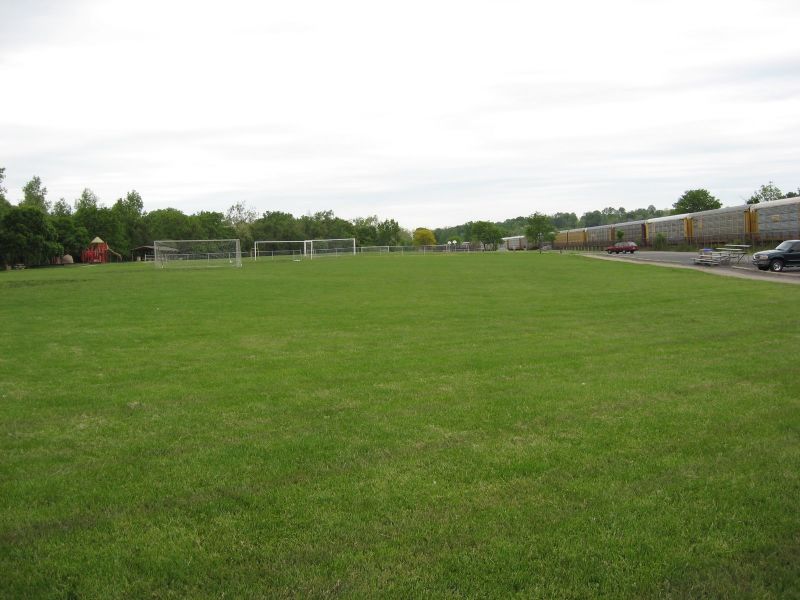 I didn't know there was this. I found it while I was lost all over town after geocaching.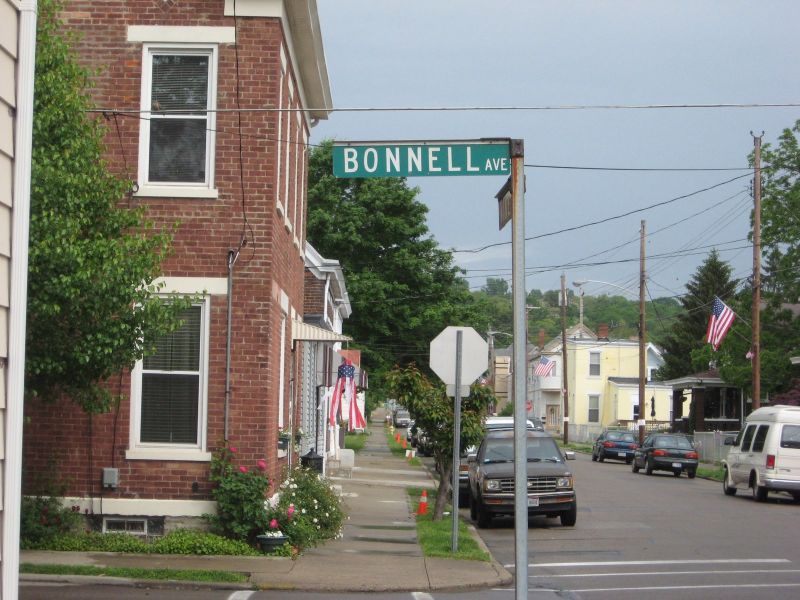 We had an interesting day yesterday. A bird fell out of the sky in front of Dad's truck as he wa driving. He stopped and it stayed still long enough that he could actually pick it up. Then he stuck it in the cage with our new rabbit. (Micah found the rabbit somewhere before I got back. It's a domestic rabbit, but after trying, he couldn't figure out whose it was.)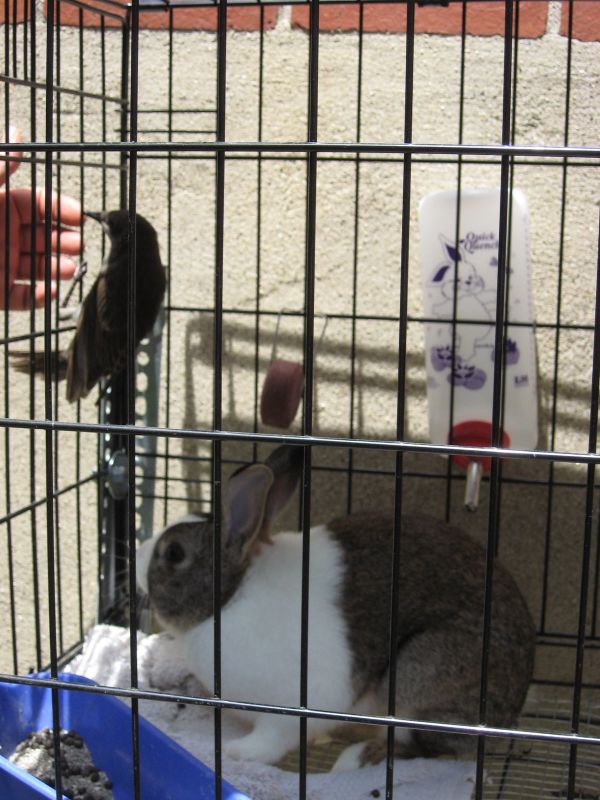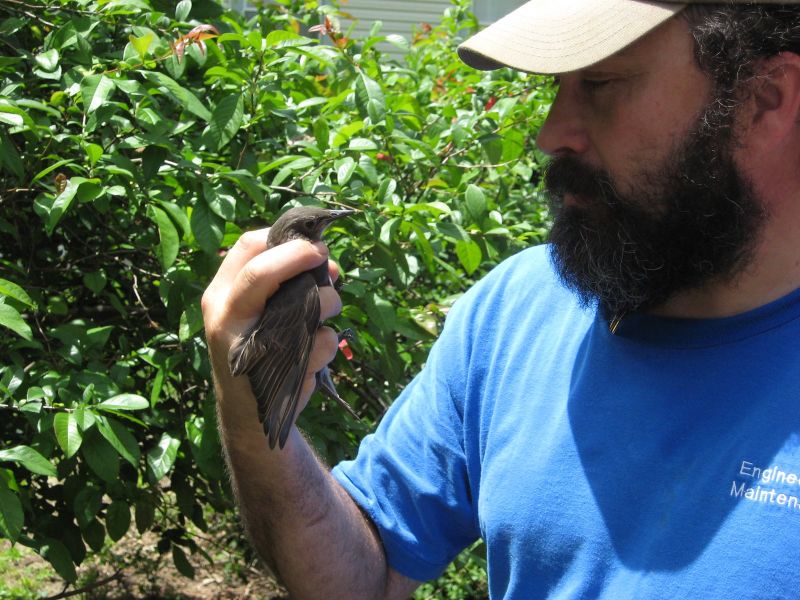 Then, our cat brought in a ground squirrel, unharmed. Dad caught it, and we leashed it and took it for a walk. It didn't like that. Then we let it go.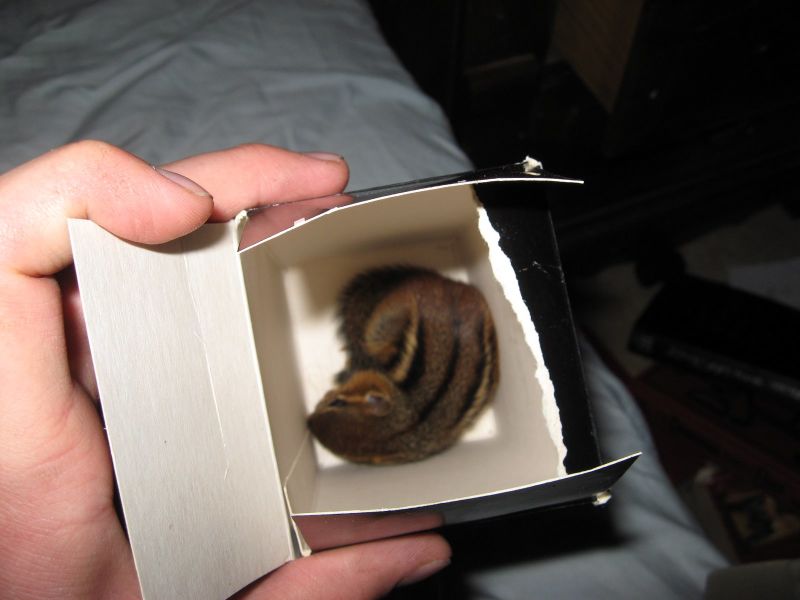 ---
Micah and I went frogging last night. I caught this one.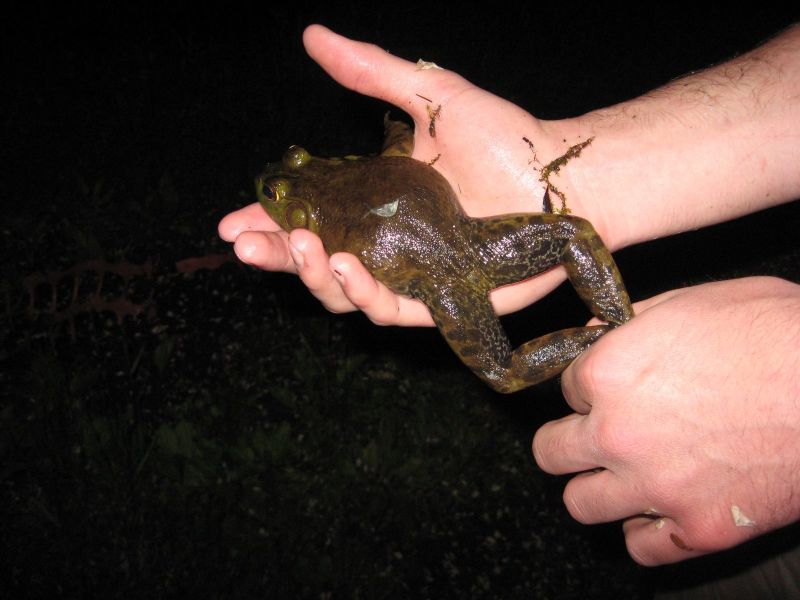 Then I flung him back into the pond.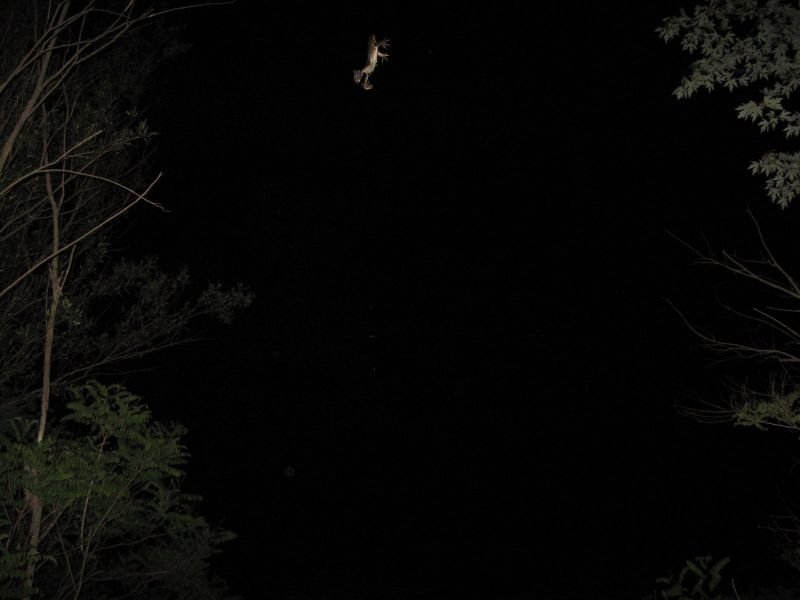 The end.
File under: Manito-wish, photos, college, dad jokes
---