I've decided Saturdays are my days for doing something awesome, every week. I've got several things queued. But this last Saturday's was just excellent.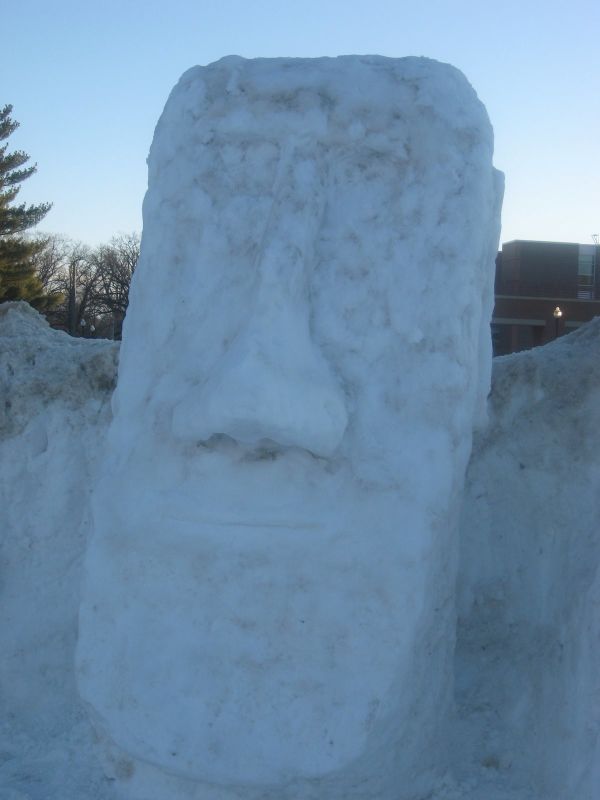 I made a moai. Moai are better known as "those Easter Island heads". To make it, I used a huge pile that the snowplow had made, and whittled it into this using a hatchet and a crappy plastic snow shovel I borrowed from Security. I worked on it for a couple hours Friday night, six hours or so on Saturday, and a little more on Sunday. I had forgotten since last year that snow sculpting is some of the most physically draining work there is, so at the end of the day my muscles and bones were telling me, "Damn, you must have really accomplished something!" I love working really hard, because when I'm done, I can eat dinner three times. But for now, I love it once in a while. Maybe I could be persuaded to like it more often, but only for money or if I end up learning woodsman-type skills from it. Okay, so now I'm going to give you a sense of the size of this thing.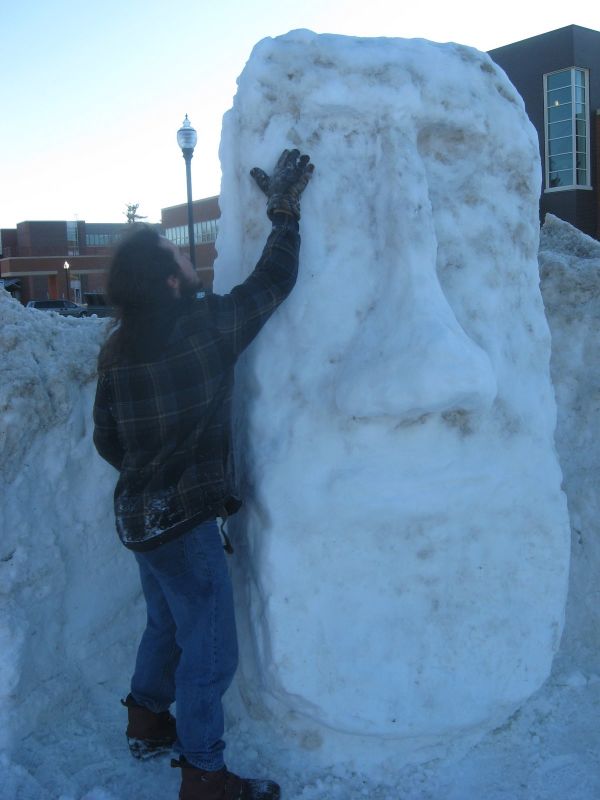 That's right. Eight feet tall, I'm guessing. Fear it.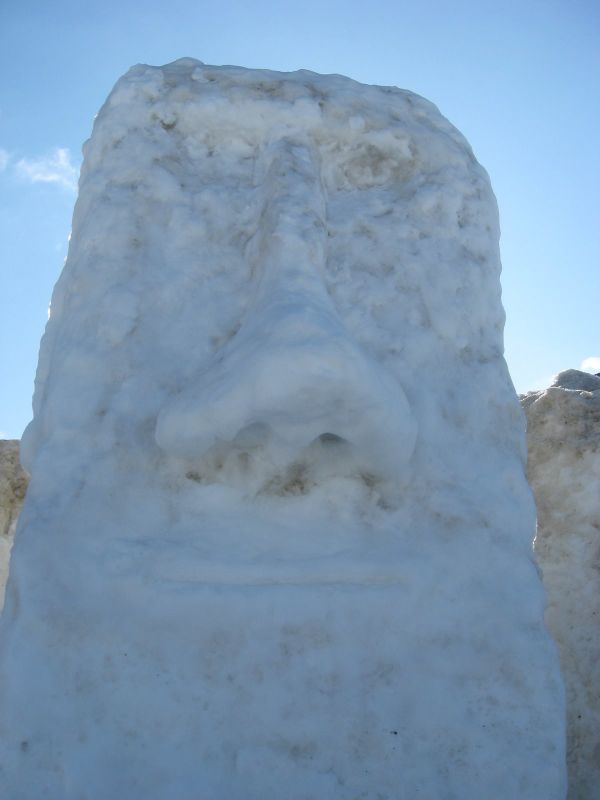 Since I'm putting up pictures, here's one of my roommate.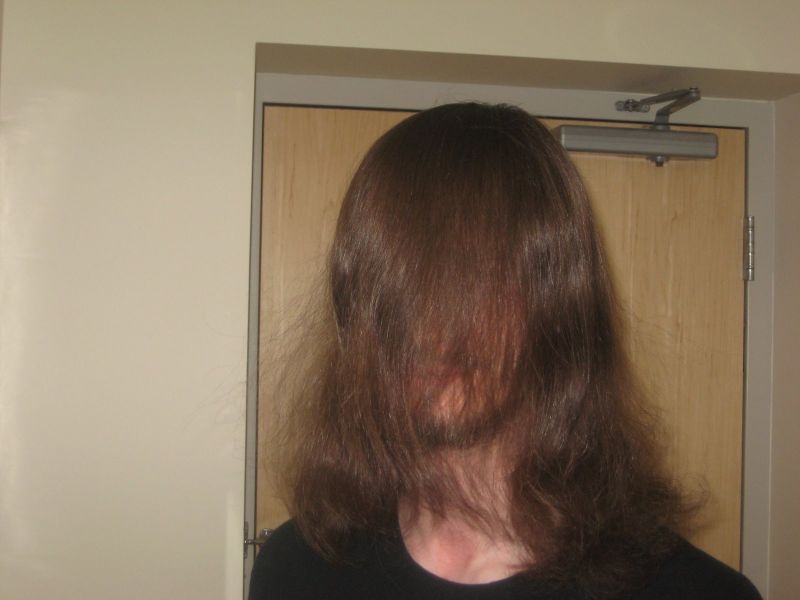 He's halfway between having his hair parted on the left and having it parted on the right. I had just discovered that he's parted his hair on the left every day of his life since first grade except once, and he decided to try it out differently since we were discussing it. We were talking about combing because I had just given my hair a thorough combing for the first time in… uh… (long, awkward silence). I don't know when I last combed my hair before today. I just let it do whatever it's going to do, usually. But I like to do something with my hands while I'm reading, and I had a long reading today.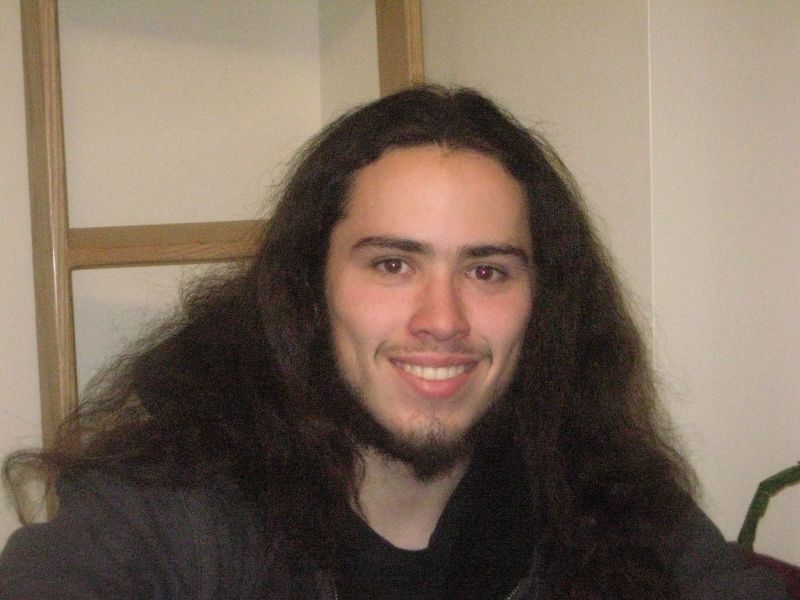 Maybe I'll take a shot with a better background later, so you can see my hair in all its glory. It's sort of all over the place in this picture, but you'll notice it's not tangled like it was before. This is taken by the roommate pictured above. He's a photographer for the college newspaper.
Next Saturday? I'm thinking either geocaching or bowdrill fire-making. I'll probably do the geocaching first, so I can find a fireboard and other pieces of wood for the bowdrill. I'll keep you posted.
Also, Grandma & Grandpa, I got the ginger snaps, and I've been enjoying them for the last two days. Mmmmmmmmmm. I had forgotten how much I like coming back to the dorm and being able to pick up a ginger snap whenever I want one.
File under: snow sculptures, photos
---